There are a number of reasons for gun ownership: for target practice, hunting, personal protection, collecting rare pieces that represent a certain time in history. Regardless of the reasons behind owning a gun, it is important to store it with utmost caution. Innocent gun owners too often make the news when a firearm from their collection has been mishandled, stolen, or accidentally accessed by a curious child.
Gun owners are increasingly electing to store all or part of their firearms collection in offsite storage. Read on for the top reasons to store your guns in private vault storage.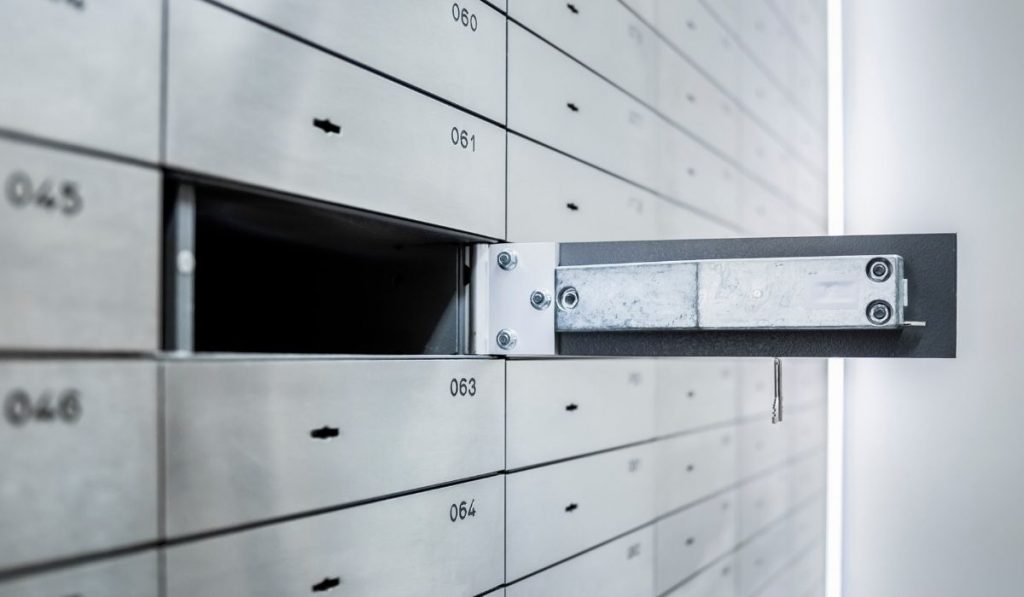 Safety & Liability
If you are a gun owner who keeps firearms at home, then you likely already know that the best thing that you can do is to store your firearms properly as well as securely in a top quality gun safe. You have to ensure that unauthorized access to your safe is not allowed so as to avoid unwanted injury and worse. Particularly because of the presence of young children in the home, many gun owners are opting for offsite firearm storage at private vaults or other gun-safe storage facilities when not in use.
You must remember that children are not the only ones who are inquisitive in nature and like to explore new things. Adults, too, have been known to let their curiosity get the better of them, leaving their better judgment behind. Therefore, it is important to store your guns in such a place which is away from the hands of curious wanderers.
Storing guns in a private vault also drastically reduces their potential theft and subsequent use in a gun crime. A recent study reports that lawful gun owners are responsible for less than one fifth of all gun crimes. Conducted in Pittsburgh, the study determined that in approximately 8 out of 10 cases, the perpetrator of the crime was not the legal owner of the weapon used to commit the crime.
Aside from security guards on staff, motion detectors, and 24 hour recorded surveillance, some facilities employ the use of a state-of-the-art biometric verification system ensures only verified clients can access the vault.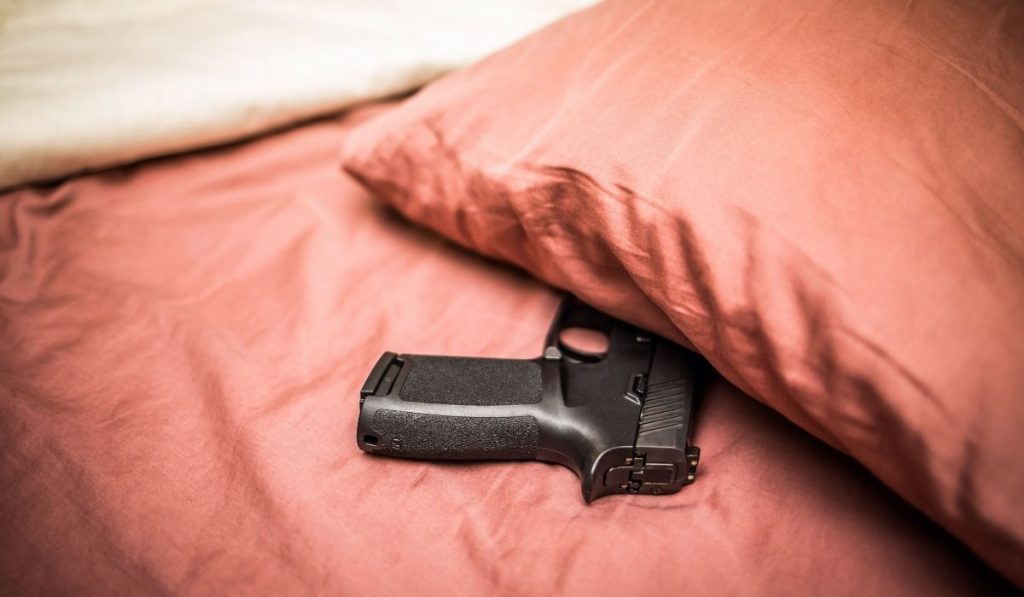 Protection & Preservation
Aside from protecting loved ones from potential danger, many gun owners store their guns in private vault storage to protect the guns themselves. Temperature and humidity are two of the most important factors when it comes to storing any gun, especially irreplaceable rare or antique collector's pieces
Drastic and frequent temperature fluctuations can wreak havoc on wood stocks as they expand and contract. While wood is flexible, excessive flexion due to unstable temperature can lead to permanent cracks and degrade durability over time. The NRA recommends maintaining a year-round constant temperature of approximately 70 degrees Fahrenheit.
Most guns prefer a neutral humidity of around 50% to avoid corrosion (too humid) or cracking (too dry).
Your geographic location and personal comfort preferences of your household members can present a challenge in maintaining stable temperature and humidity for at home gun storage. How you will manage your home's climate should you be away for any extended period of time must also be considered.
Storing guns in private vault storage eliminates the worry of home temperature and humidity control, and you can rest-assured that your firearms are secure and comfortable in a constantly monitored and maintained climate.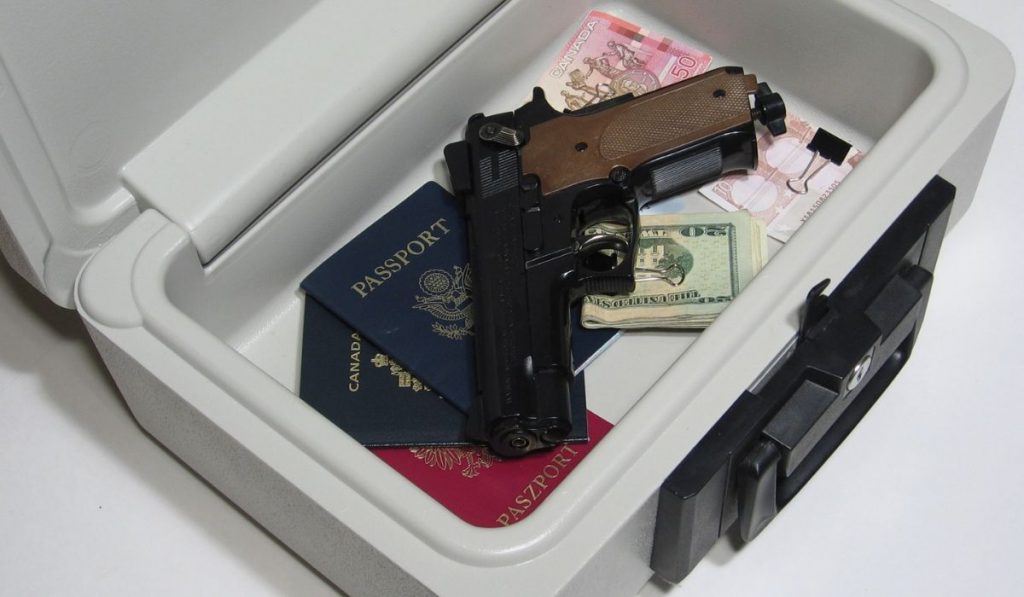 More Room at Home
If you own just one or two guns, private vault storage may not be for you… unless you're looking to grow your collection. Storing your firearms in private vault storage means that the potential size of your collection is limited only by your budget and personal preferences, as most vault facilities offer unlimited open space in their secure vault area.
If you do have a gun safe at home, or if your collection is taking up needed storage space in a closet or basement, moving your firearms offsite can free up these areas. Determining the best use for your newly open space ahead of time can help you decide which guns (if any) to continue storing at home, and which to move into off-site storage.
If you've been considering moving your gun collection due to space constraints, safety concerns, or extra security to protect and preserve antiques or family heirlooms, private vault storage may be right for you. Check your local area for a firearms storage facility that is convenient to your local shooting range or on the way to a favorite hunting spot, or just close to home. Visiting the facility and asking questions can help ensure their policies and technology meet your storage and personal privacy needs.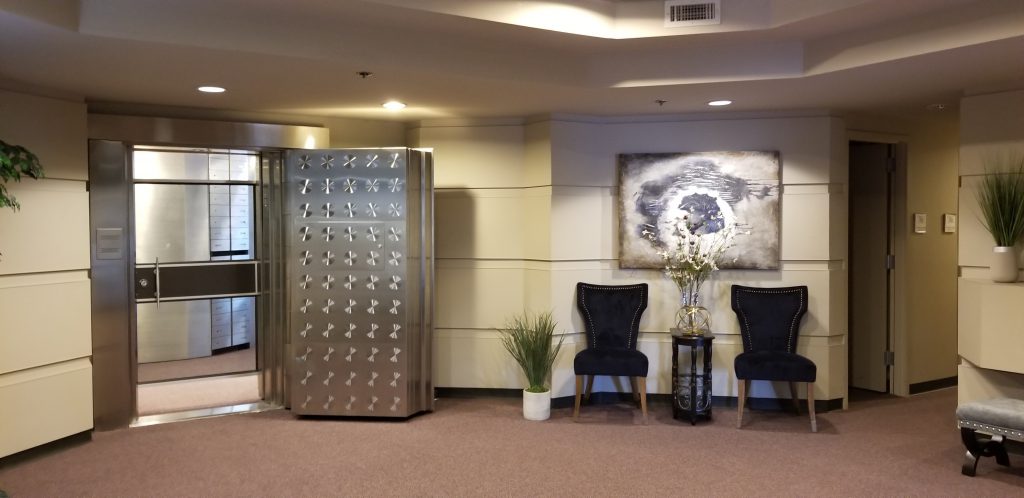 If you are looking for a secure place to store your documents or records, Safe Deposit Center can help. At Safe Deposit Center, we offer a variety of safe deposit box sizes as well as open vault storage to accommodate your secure storage needs. For more information about our secure, private storage facility please visit https://safedepositcenterwa.com/.